1 - 10x8 Inch Large Pillar Candle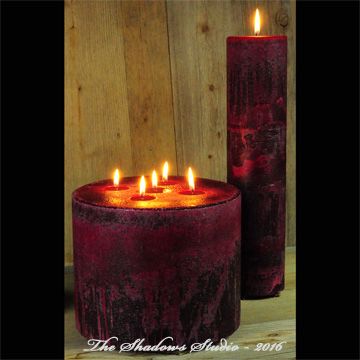 1 - 10x8 Inch Large Pillar Candle
Style and character are a designers dream come true and 10 inch giant candles are in demand!
When you see a burning candle it sparks a memory and you know you have to have one from our candle store! After all, nobody does it like Shadows Studio!

The 10 inch diameter by 8 inch tall candle is the shorter candle with 5 wicks....the tallest candle is 4 inches wide by 16 inches tall. 

Shadows 10 inch giant pillar candles have a textured finish that shows the great rustic appearance that will take your decor to the next level!
Shadows uses only high quality American made wax and 100% cotton wicks.
The price shown is for (1) 10 inch by 8 inch round candle.

Approximate burn time is 168 hours