10x10 Inch Giant Pillar Candle Round or Square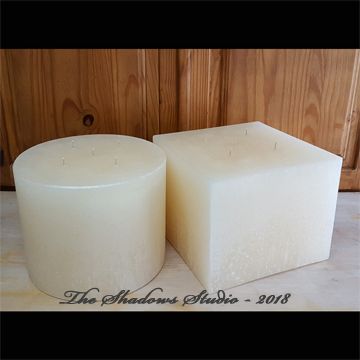 10x10 Inch Giant Pillar Candle Round or Square
10 inch rustic square and round large candles are in demand!

Square rustic candles add an "edge" to any room and Shadows 10 inch giant pillar candles have a textured finish that shows off this great rustic candle.
In the second picture the 10 inch square candle is the one on the far right with 5 wicks. The tallest candle is 6x18.
The price shown is for (1) 10 inch by 10 inch round candle. For a little bit more you can choose a 10 inch by 10 inch square candle.