10x12 Inch Giant Round Pillar Candle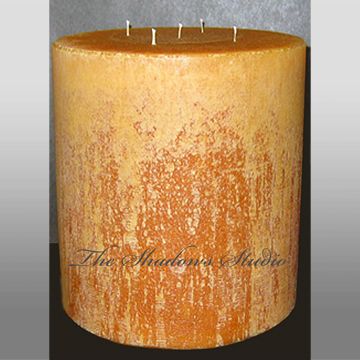 10x12 Inch Giant Round Pillar Candle
This 10x12 inch giant candle has 5 wicks and these extra large candles will put out some shimmering candle light for your patio party!

There's nothing like the glowing candle lite from a multi wick big candle to add some ambiance!

When you purchase a candle for your lantern make sure you measure and leave about 2 inches of space between your candle and lantern to insure proper ventilation.

The price shown is for (1) 10 inch wide by 12 inch tall round candle.
The approximate burn time on the round candle is 252 hours.