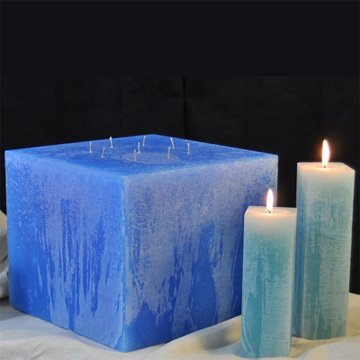 12x10 Inch Giant Candle
You want something out of the ordinary? Treat yourself to a 12 inch giant candle!

Shadows 12 inch diameter giant candles are hand poured to give them an amazing rustic finish! These extra large 12 inch candles have style!
The rustic and textured finish shows off the delicate designs on the surface of this giant pillar candle.
You can tell all your friends where you got it because if they get one it will be different than yours.
Shadows has a wide variety of candle colors and candle fragrances to choose from. You can choose how much fragrance you want in your big pillar candle.

The price shown is for (1) 12x10 inch oversized candle. For a bit more you can choose the square candle.