12x6 Inch Round or Square Giant Candle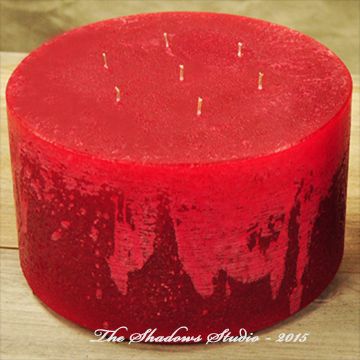 12x6 Inch Round or Square Giant Candle
You have to agree this candle color is bold and beautiful! This 12x6 inch candle is Lipstick Red and will stand out in your decor!
A large square candle will make even more of a statement with it's rustic edges and a 12 inch burning candle will put out a shimmering light that will add to any occasion! Shadows extra large pillar candles can be used out doors too!  So, if you've got a patio party coming up these are the large patio candles you need!   
12 inch round candles have 7 wicks and the square large candle has 9 wicks........bring on the candle lite!
Check out our wide variety of candle colors for your giant pillar candle.

The price shown is for (1) 12x6 inch round candle but, for a little more you can choose the square candle.
Approximate burn time on the round candle:  150 hours
Approximate burn time on the square candle: 200 hours