12x8 Inch Round or Square Giant Candle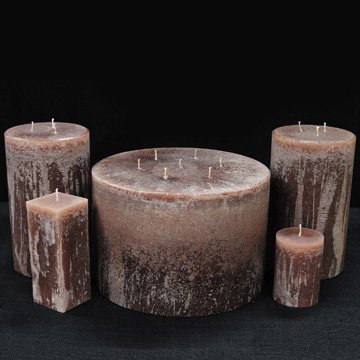 12x8 Inch Round or Square Giant Candle
Shadows hand pours large rustic candles so you can get the unique pillar candle that's one of a kind! In our candle store is a 12x8 inch giant candle just for you!

Character, texture and delicate surface designs is what Shadows does to get the unique pillar candles you get!
Take your decor to the next level and choose this 12 inch giant candle with a rustic touch! Oversized candles with multi wicks really give off an incredible light and add ambiance to any scene.
The price shown is for (1) 12 inch wide by 8 inch tall round candle....for a bit more you can choose a square candle from the drop down menu. It's the one in the center with 7 wicks!

All candles are hand poured and made with all American products!