(1) Two 6x6 Inch Big Round Candles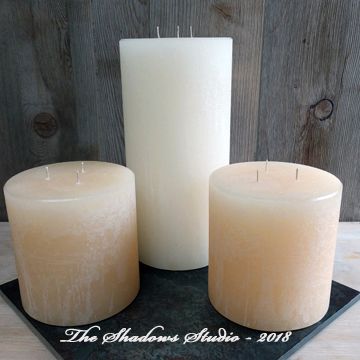 (1) Two 6x6 Inch Big Round Candles
These (2) 6x6 inch round giant pillar candles are perfect to balance out any room!  Shadows 6 inch diameter candles come in a variety of heights!
Just choose your favorite candle color and we'll do the rest!
The price shown is for (2) 6 inch wide round candles 6 inches tall.
The burn time is approximately 100 hours per candle