(2) 6x6 Inch Square Candles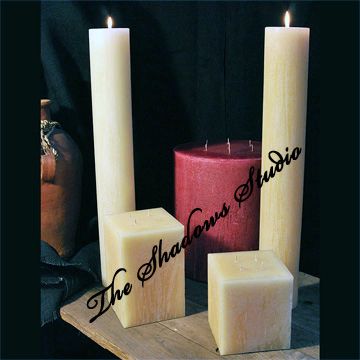 (2) 6x6 Inch Square Candles
These (2) 6x6 inch square giant pillar candles are perfect to balance out any room and add that edge to your decor!  Shadows 6 inch wide candles come in a variety of heights! These happen to be 6 inches tall making them absolutely "square candles".
Just choose your favorite candle color and we'll do the rest!
The price shown is for (2) 6 inch square candles 6 inches tall.
The burn time is approximately 120 hours per candle