3 Inch Round or Square Pillar Candles 8 inches tall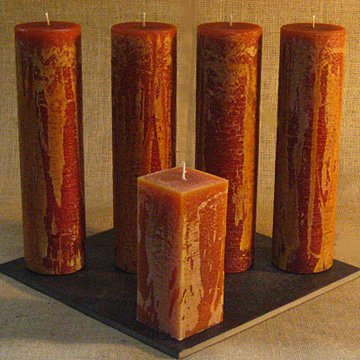 3 Inch Round or Square Pillar Candles 8 inches tall
3 inch round or square pillar candles add to any occasion with an amazing shimmering candle lite! Shadows hand poured 3 inch candle sets add a special touch!

Square candles give any occasion an edge with a different look! Put them on a mirror for a great center piece as wedding candles. The shimmering candle lite will add a special effect!
The price shown is for (4) round candles or for a bit more choose the 4 inch wide square pillars 3x8 inches tall.

The 3 inch square candle shown is not included with this candle set.