4 Inch Round or Square Candles 6 inches tall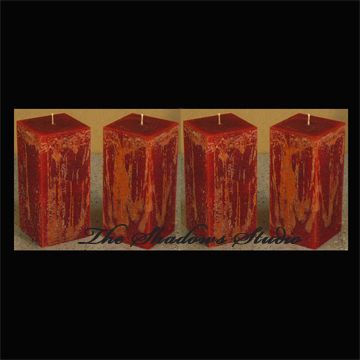 4 Inch Round or Square Candles 6 inches tall
These 4x6 inch candles are perfect for special occasions where you need a center piece for each table!
Set your pillar candles on a mirror and add even more soft flickering candle lite.

Shadows has a great variety of candle colors for you to choose from!
This candle set includes (4) 4 inch wide by 6 inch tall round candles. For a bit more you can choose square candles!