4 Inch Round or Square Rustic Candle Set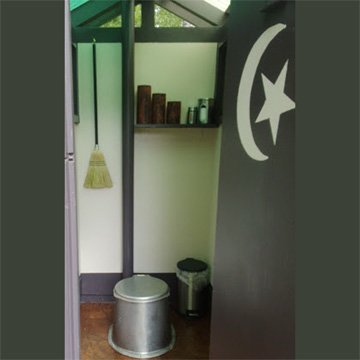 4 Inch Round or Square Rustic Candle Set
Candles are unique accents for your bathroom. Shut out the lights and take a luxurious bubble bath in candle light! The flickering light from a Shadows candle is relaxing and soothing. So, order your candle set and slip into another world!
1st picture

.... Here's an idea I never would have thought of but, it's great!!!
A customer sent this picture to me. They live in a National Forest and have "refurbished" this Out House and they added this candle set as an accent.
This candle set includes (1) 4x6 round or square candle - (1) 4x8 round or square candle - (1) 4x10 round or square candle.