4 Inch Wide Round or Square Candle Set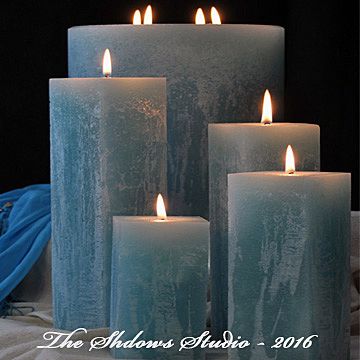 4 Inch Wide Round or Square Candle Set
4 inch wide round or square candle sets from Shadows the candle company make a great center piece for special occasions!
Put them in an outdoor candle lantern. Or, a glass candle hurricane to add the perfect touch to your patio! 
Burning candles "scattered" around your bathroom or hot tub will add a bit of ambiance to that "me time"...so enjoy!
This candle set includes (1) 4x6 inch round candle - (1) 4x8 inch round candle (1) 4x10 inch round candle - (1) 4x12 inch round candle. 
For a bit more you can choose the square inch candle set.
The 1st picture shows an 8 inch wide candle which is NOT included with the candle set. The 8 inch wide candle can be found in the 8 inch candle category.