4x14 Tall Round or Square Big Candles - PAIR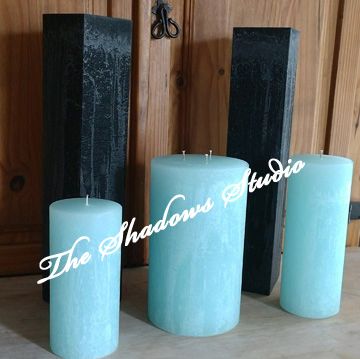 4x14 Tall Round or Square Big Candles - PAIR
The candle color shown is Red Lipstick and you have to agree these 4 inch pillar candles are bold and beautifully rustic!!!
White is a traditional wedding candle color. But, what if you coordinate your colors and get wedding candles that match your wedding colors? Shadows can help you with "the match"...give us a call - 720-527-2079 or email susan@theshadowsstudio.com 
You can get round or square candles in your favorite candle color.
The 6x10 inch big round pillar candle can be found in the 6 inch candle section under the shop button. 
The price shown is for (2) 4x14 inch round candles - the square candles are a bit more.
The approximate burn time on one round 4x14 inch candle is 170 hours.
The approximate burn time on one square 4x14 inch candle is 175 hours.