4x16 or 4x18 Inch Tall Square Pillar Candle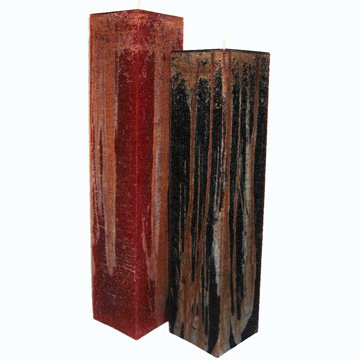 4x16 or 4x18 Inch Tall Square Pillar Candle
The round candles are good but the edges of a 4x18 inch tall square pillar candle is the edge you need in your decor. Shop in our online candle store.

The first picture is of a 4x16 inch square Black Pearl candle with 3 and 4 inch round candles surrounding it. The second picture is a 4x18 inch tall Rusty Copper square pillar candle and Vintage Brown which is 4 inches wide by 16 inch tall candle.

The price shown is for (1) 4 inch square candle and you can choose 16 or 18 inches tall.