4x12 Inch Blue Waves Unique Rustic Candles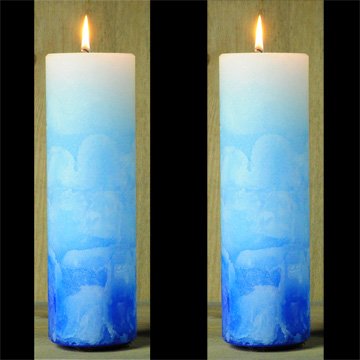 4x12 Inch Blue Waves Unique Rustic Candles
4x12 Inch Blue Waves Unique Rustic Candles start at the bottom with Boss Blue and blend upwards ending with a light blue at the top! Our Candle Artisan hand pours these unique rustic candles!
You have to agree that when Shadows layers candle colors they truly come out unique and rustic!
The price shown is for (2) Round Unique Rustic Candles. But, you can choose (2) Square Unique Rustic Candles for a bit more.