4x12 Inch Arizona Desert Unique Rustic Candles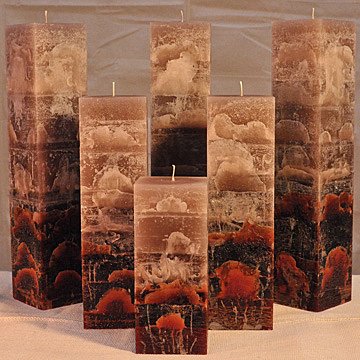 4x12 Inch Arizona Desert Unique Rustic Candles
4x12 inch unique rustic candles come in a variety of candle colors! But, this one is our most popular when it comes to adding a splash of "candle art" to your Earth Tone Decor! The Rusty Copper on the bottom blending into shades of Mocha and Cocoamo Tan are absolutely awesome!

You have to agree the square candles are even more rustic! For a bit more you can order square candles and put an edge in your decor!

The price shown is for (2) 4x12 inch round unique rustic candles. For a bit more you can choose square.