4x14 Inch Blue Waves Unique Rustic Candles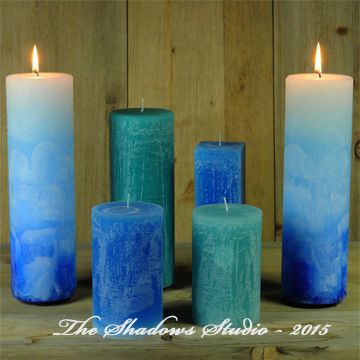 4x14 Inch Blue Waves Unique Rustic Candles
These 4x14 inch Blue Waves Unique Rustic candles are Boss Blue on the bottom blending into Pacific Blue upwards ending in a very light blue at the top. Candles from our Unique Rustic collection are created in our candle studio by hand pouring each candle.
Again, a great customer has sent me pictures of the candles they got...when the pictures are this great I can't resist adding them to the site so others can see them in their "place" and show others their unique texture and style!
Shop our online candle store and find the perfect candle for that space you want to show off............
The price shown is for (2) round 4x14 inch unique rustic candles. For a little more you can choose square candles.