4x16 Square Pillar Candle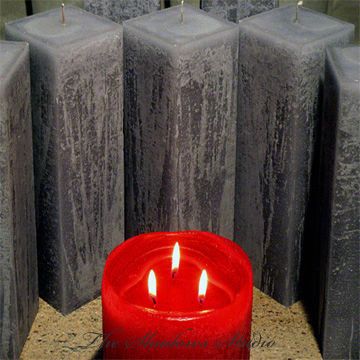 4x16 Square Pillar Candle
Round candles are great!  But, the 4x16 inch square pillar candle is the edge you need in your decor!
Shop in our online candle store where you'll find a variety of sizes and colors. The first picture are some 4x16 inch square Storm's A Brewin candles with a 6 inch Red Lipstick burning candle. The second picture is a 4x18 inch tall Rusty Copper square pillar candle and a Vintage Brown candle which is 4 inches wide by 16 inches tall.
The price shown is for (1) 4 inch square candle 16 inches tall.
Approximate burn time on the 4x16 is: 195 hours