4x18 Inch Mountain Lodge Unique Rustic Candles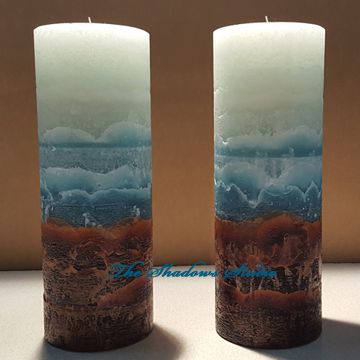 4x18 Inch Mountain Lodge Unique Rustic Candles
Mountain Lodge is a brown candle color on the bottom blending into teal upwards ending with a light ivory at the top.
This candle color in our Unique Rustic collection is very popular in our home state where the Colorado Rocky Mountains were an inspiration in naming this candle color!
The price shown is for (2) round 4x18 inch unique rustic candles. If you choose square the price is a bit more.