6x12 Blue Waves Unique Rustic Candle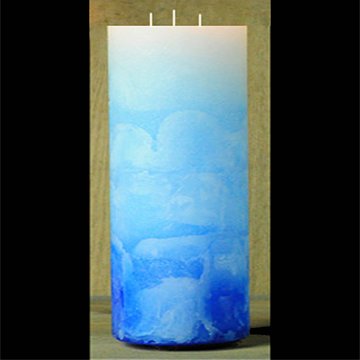 6x12 Blue Waves Unique Rustic Candle
6x12 Blue Waves Unique Rustic Candle.

Blue Waves is the candle color of this 6x12 inch round unique rustic candle.
Blue Waves is Boss Blue on the bottom blending upwards ending with a light blue at the top!
When you order from our Unique Rustic Collection you'll get a true one of a kind candle! Unique Rustic Candles are poured by hand. And, will never exactly match the picture shown.
The price shown is for (1) 6x12 Blue Waves Rustic candle with 3 wicks.

For questions or special orders e-mail susan@theshadowsstudio.com or call 303-457-3400.