6x12 Inch Large Square Pillar Candle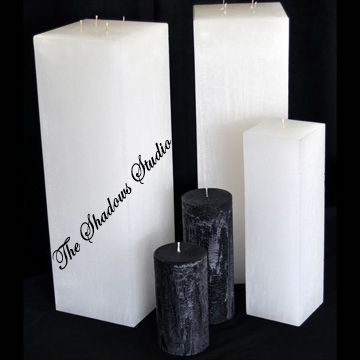 6x12 Inch Large Square Pillar Candle
This 6x12 inch giant square pillar candle shows off the great candle designs because it's hand poured!
Now, we're getting to the size where it really starts to stand out in your decor!
Big round candles are awesome. But, change it up and and add an edge to your home decor with a square candle!
Great for outdoors to put around the hot tub and catch some candle light!
Or, put it in your favorite candle lantern, just make sure you have 2 inches between the candle and candle lantern.
The price shown is for (1) 6x12 inch square candle.

Burn time on this 6 inch wide candle is approximately 225 hours.