6x12 Mountain Lodge Unique Rustic Candle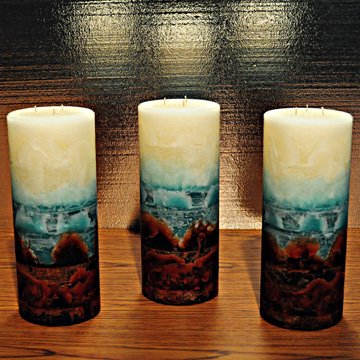 6x12 Mountain Lodge Unique Rustic Candle
This 6x12 inch Mountain Lodge Unique Rustic Candle is 3 candle colors blended to make it a one of a kind candle! Shadows large 6 inch wide rustic candles are hand poured and have 3 wicks.

Mountain Lodge is Brown on the bottom blending into Teal upwards ending with Ivory at the top!

The price is for (1) round Mountain Lodge rustic candle 6x12 inches.