6x14 or 6x16 or 6x18 Blue Waves Unique Rustic Candle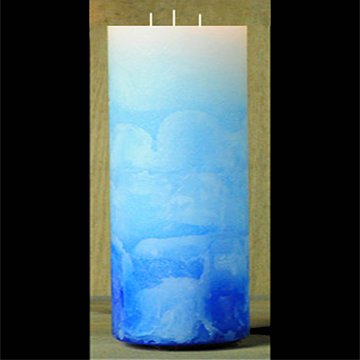 6x14 or 6x16 or 6x18 Blue Waves Unique Rustic Candle
This 6x14 inch Blue Waves Unique Rustic Candle can be used in decorative outdoor candle lanterns. Shadows online store has a variety of unique rustic candles.

Blue Waves is Boss Blue on the bottom blending upwards ending with a light blue at the top!

When you order from our Unique Rustic Collection you'll get a true one of a kind candle! Unique Rustic Candles are hand poured to give them their unique style.

The price shown is for (1) 6x14 inch candle. For a bit more you can choose (1) 6x16 or (1) 6x18 in the drop down menu.