6x14 or 6x16 or 6x18 Mountain Lodge Unique Rustic Candle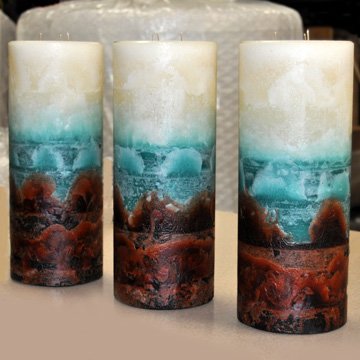 6x14 or 6x16 or 6x18 Mountain Lodge Unique Rustic Candle
Mountain Lodge is the color of this Round Unique Rustic Candle.
Mountain Lodge is Brown on the bottom blending into Teal upwards ending with Soft Cream at the top!
When you order from our Unique Rustic Collection you'll get a true one of a kind candle! Unique Rustic Candles are poured by hand.

If you want a candle that's truly Unique, try one that's blended with 3 candle colors!
You can choose 14 inches tall or for a bit more 16 inches tall or 18 inches tall.