6x34 or 6x36 Inch Giant Round Pillar Candle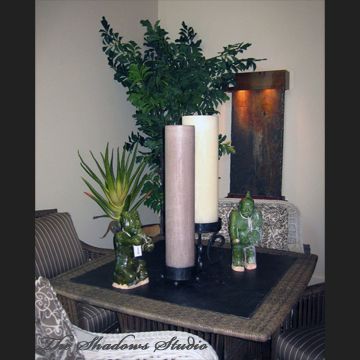 6x34 or 6x36 Inch Giant Round Pillar Candle
6 inch wide tall pillar candles are all about uniqueness and quality!

Great to use for patio candles or tall floor candles. 6 inch diameter pillar candles have a textured finish with a delicate design all their own and will accent any decor with elegance!
The end of a burning candle is sad! But, in our online candle store you can reorder that rustic candle again!
The price shown is for (1) 6x34 inch candle or you can order the 6x36 inch candle for a bit more.

Burn time on the 34 inch tall candle is approximately 544 hours - burn time on the 36 inch extra tall candle is 576 hours.