8x12 Inch Large Round Pillar Candle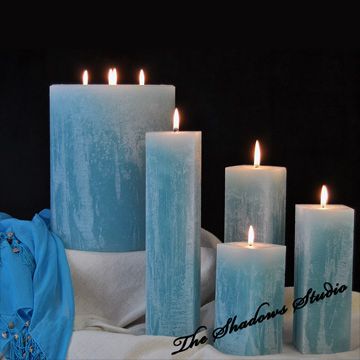 8x12 Inch Large Round Pillar Candle
A rustic giant candle like this 8x12 inch large candle looks great when it's burning and so do the 3 inch square candles! The shimmering candle light it gives off is amazing!
If you're into decorating the inside of your fireplace when it's not in use here's the way to do it! The candles in the fireplace picture are 6 inch diameter and vary in heights.
The last picture is a 8 inch wide round Red Lipstick candle 12 inches tall.

Shadows has been able to match the right wick with the right wax to burn the candle down leaving very little of the candle.

There's a wide selection of great candle colors to choose from!
Burn time on this large round candle is: approximately 230 hours