8x44 or 8x46 or 8x48 Inch Giant Round Pillar Candle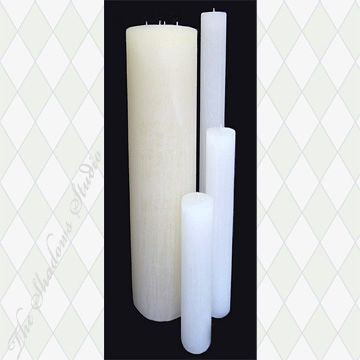 8x44 or 8x46 or 8x48 Inch Giant Round Pillar Candle
8 inch wide giant candles will be the main attraction at your patio party. 
You can choose how much fragrance you want in your big candle, from light to strong! Or, choose unscented if that's your preference.
Old World European Style gives Shadows round giant candles a textured finish which is unique. Extra tall large candles are perfect for making your indoor or outdoor decor come alive!
8 inch diameter giant candles extra tall will stand out no matter where you put them!
The price shown is for (1) 8x44 inch round candle. For a bit more you can choose your extra tall candle to be 46 or 48 inches tall.