8x8 or 8x10 Inch Blue Waves Unique Rustic Candle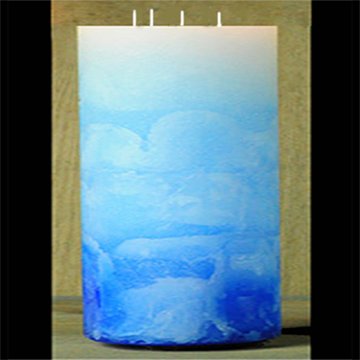 8x8 or 8x10 Inch Blue Waves Unique Rustic Candle
This 8x8 inch Blue Waves unique rustic candle is Boss Blue on the bottom blending upwards ending with a very light blue at the top! This 8x8 inch wide candle with 4 wicks will light up your patio party!

Or, it'll make a great focal point in any room!

Price shown is for (1) 8x8 Rustic Candle or for a little more choose the 8x10.