Giant Candle Log - 10 or 12 Inches Tall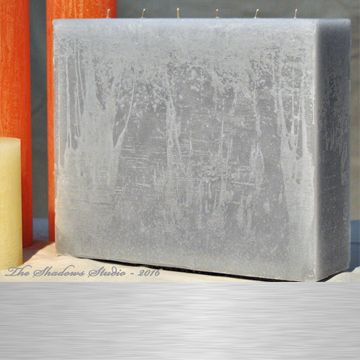 Giant Candle Log - 10 or 12 Inches Tall
Rustic finishes make these giant log candles, stand out no matter where you put them! Reaching 12 inches tall, you'll see them from across the room!

This Large Log candle is 14.50 inches long by 4 inches wide - choose either 10 inches tall or 12 inches tall! 

Large Logs with multiple wicks illuminate and cast great shadows as the candle burns down.
You can order your favorite color and fragrance from the drop down menus. You can even order how much fragrance you want.
Large Log candles are perfect for fireplaces.
The price shown is for (1) Giant Log candle 10 inches tall. For a bit more you can order your candle log 12 inches tall.