Giant Candle Log - 6 or 8 InchesTall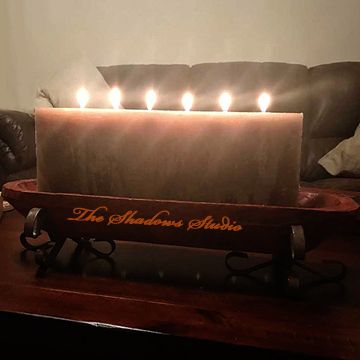 Giant Candle Log - 6 or 8 InchesTall
This Giant candle log is 14.50 inches long by 4 inches wide by 8 inches tall!
Check out our Unique Rustic candle collection for more fabulous large and extra large candles!
These candle logs are perfect as a fireplace candle!
You can order your favorite candle color and fragrance from the drop down menus.