A. White Pearl - DISPLAY ONLY - NOT FOR SALE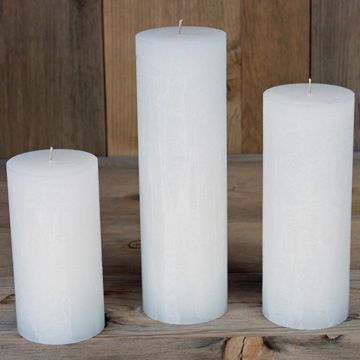 A. White Pearl - DISPLAY ONLY - NOT FOR SALE
White Pearl has a textured and delicate finish that has style. White Pearl is shown in a set of 3 inch round candles.  Giant candles in White Pearl look fabulous! Our essential oils will cause discoloring in the pure white wax and can only be ordered UNSCENTED.
Shadows recommends that White Pearl be kept out of direct sun light......direct sun light can cause yellowing.
Computer Monitors vary on screen colors.  The colors shown are for general reference only. 

 

This candle color section is so you can see the candle colors you can choose from.  Y

ou can choose it in the "drop down menu" when you order your candle. 
** Apologies, we do not send out free samples.
Not sold in samples - it's an option, in the "drop down" menu and you can choose it when you order your candle/s.